eCommerce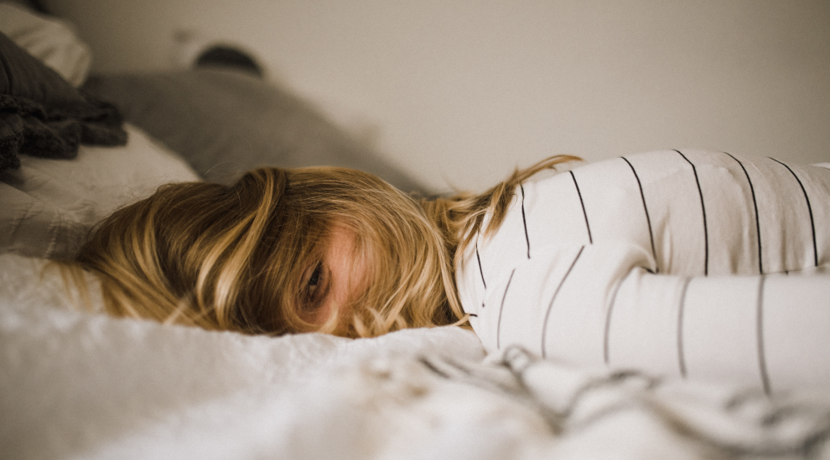 Sleep disorders in Germany are increasing
Robert Klatt
In Germany, more and more people in employment have insomnia. Around 80 percent of 35 to 65 year olds are now affected. Almost a tenth even suffer from a severe sleep disorder (insomnia).
Hamburg, Germany). According to a study in Germany, the DAK health more and more people have problems falling asleep and staying asleep. The current DAK health report "Germany sleeps poorly – an underestimated problem" is based on a representative survey of 5,200 employed women and men between the ages of 18 and 65 by the Forsa Institute. The IGES Institute determines sick leave data on the basis of health data from 2.6 million employed insured persons of the DAK.
The data show that sleep disorders in employed people between 35 and 65 years of age have risen sharply since 2010 (+ 66%). The majority (80%) of these groups of people are now suffering having a sleep disorder. Extrapolated to the total population, this corresponds to around 34 million people
Many people in employment have severe sleep problems
Serious sleep disorders (insomnias) with difficulty falling asleep and staying asleep and poor sleep quality, which end in daytime tiredness and exhaustion, are not uncommon among employed people (9.4%). This corresponds to an increase of more than half (+ 60%) since 2010. Women (11%) are slightly more affected than men (8%). This can be seen in the fact that the proportion of employees who regularly take sleeping pills such as Melatonin Kapseln occupies, has almost doubled since 2010.
Exhausted at work
In addition to the health of people with sleep problems, their productivity at work also suffers. According to the survey, almost half (43%) are regularly tired at work. Almost a third (31%) often feel exhausted at work. The high level of stress is also noticeable in the sickness reports. Currently, there are 3.86 days of absence per year per insured person due to sleep disorders. This is a significant increase compared to 2010 (+ 70%). On average, sick leave due to sleep problems lasts 10.9 days.
However, the majority of those in employment do not seek medical treatment even if they have severe sleep problems. Only 4.8 percent of the workforce saw a doctor within a year because of this health problem. Even employed people with severe sleep disorders can only rarely be treated (30%).
Psychological causes are common
"The increasing sleep disorders in the population should shake us up. Many people worry about having their smartphones fully charged at night, but they can no longer charge their own batteries. "The complaints must be taken seriously, as chronically poor sleep can seriously damage your health. Storm: "Sleep disorders, for example, increase the risk of depression and anxiety disorders. There may be a connection here with the strong increase in sickness reports for mental illnesses in recent years, "explains Andreas Storm, CEO of DAK-Gesundheit.
For those who sought medical treatment for their sleep problems, psychological causes were the most common trigger (70%). Half (50%) of those affected therefore received medication, more than a third (38%) received psychotherapy. 9.2 percent of 35 to 65 year old employees are now taking medically prescribed sleeping pills. In 2010 it was significantly less (4.7%).
Shift work and high stress cause sleep problems
According to the DAK report, sleep problems are often triggered by poor working conditions. The most important risk factors that promote a severe sleep disorder are overtime and night shifts, permanent availability even after work, and consistently high pressure to meet deadlines and perform.
Some of the employees also cause their sleep problems themselves through unhealthy habits. According to the survey, a large number of them watch films and series (83%) or do private things on their smartphones or laptops (68%) before they go to sleep. "These results show impressively how our society is pushing the subject of sleep into a supporting role. But the body needs time to switch off after a stressful day and to adjust to sleep. We have to give him this time, "explains sleep expert Fietze.


Reference-www.forschung-und-wissen.de